Anatomy of a Diamond
"Let us not be too particular. It is better to have old, second hand diamonds than none at all. ~ Mark Twain "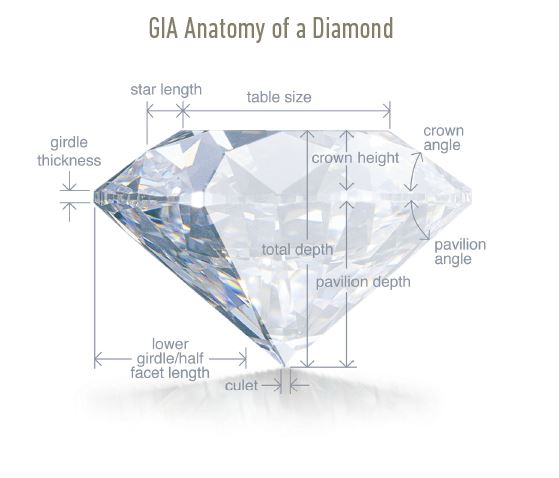 ---
The 4C's: Color, Clarity, Cut & Carat Weight
We strive to help our customers understand what they are buying when purchasing all fine jewelery and gems. Choosing a diamond that is right for you is our goal. We would love for you to give us a call or come in to look around.
If you would like to learn more right now we have provided below the four GIA videos that explains the 4C's.